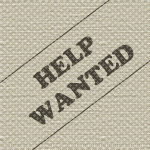 Great job Sheila! This letter came from one of our Worksource clients and is a highlight of the work we do every day:
Dear Ma'am,
I just wanted you to know how much I appreciate WorkSource and their commitment to the community. Finding employment in such tough economic times can be challenging and stressful for the job seeker. It has always been comforting to know that with your dedicated staff at WorkSource and your compassion towards its clients, some of that stress is alleviated that goes along with being unemployed. WorkSource has proven to be a value not just to me, but to many other unemployed workers.
Just knowing you have someone watching your back and looking out for your best interest is truly a comforting feeling when a person needs it the most. Sheila at WorkSource has always been there for me, and I truly value the commitment she has made to me personally. I have found temporary employment, and I believe in my heart it is all thanks to Sheila and her passion for helping others.
Thanks again,
T.T.
P.S. I am going to come in and ring the employment bell with pride!