Our Numbers By the Year: 2017-2018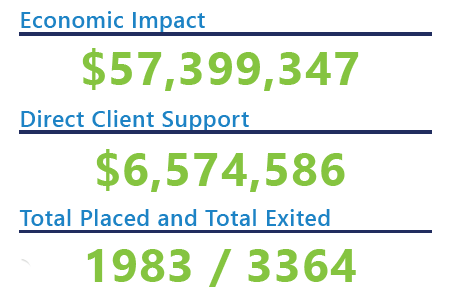 We've updated our Mission Statement this past year, and it reads:
"Career Path Services is a Workforce Development and Human Services
nonprofit corporation."
We expanded our mission to acknowledge that businesses who need help finding talent and job seekers who need family-supporting employment also need support in other areas of their lives.
We assist people in finding childcare, transportation, safe and secure food, housing, affordable health care,transitions from military service, foster care, employment after incarceration and other life scenarios that keep folks from getting and keeping employment. We believe a more holistic and person-centered approach will lead to better quality of life outcomes.
On behalf of our Board of Directors and employees, thank you for working with us to battle the spirit of poverty through the dignity of work. Our data and stories tell a small part of the impact we produce every day.
- George Iranon, CEO
Our Service Areas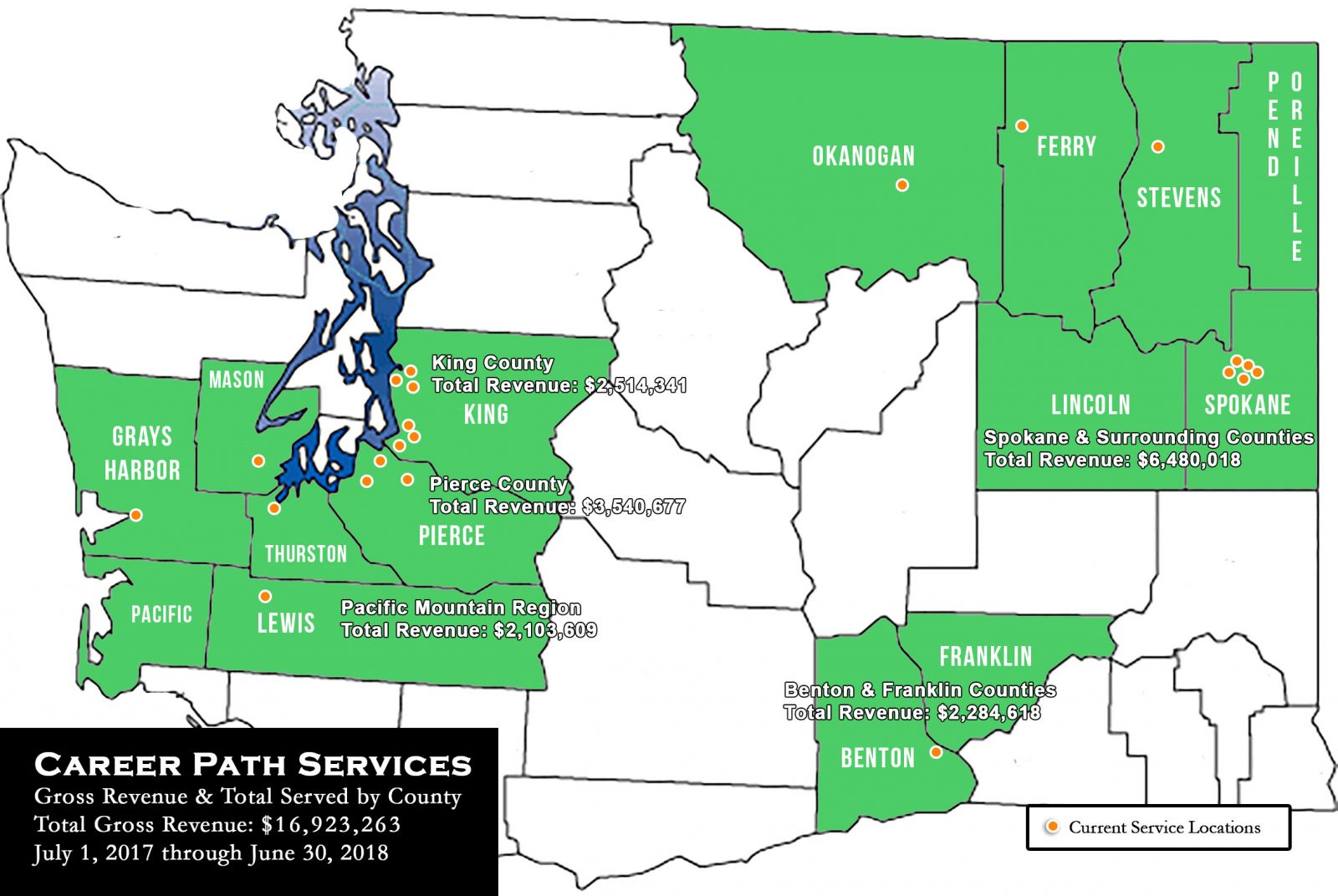 Financial Responsibility
We understand the importance of maintaining a transparent financial record to our fund sources and the general public. As a non-profit organization funded primarily by grants, we recognize the right of individuals to know how our fund are allocated and what means we use to generate more funds. Below we present our audited financial reports:
How We're Doing
Financial records aren't the only measure of our success, Below is a link to the annual reports we present to our Board Members:
Who We Have Served:
Manpower Act (1971-1974) - 3200
CETA (1974-1983) - 15,000
JTPA (1983-2000) - 39,600
WIOA (2000-Present) - 32,353
Dept. of Commerce (1998-Present) - 25,260
Division of Voc Rehab (1989-2016) - 4,370
Division of Disabilities (1988-2016) - 250 (Annually)
GRS - 17,250 (Annually)